Interview by Jen Longtin, PURE Juicer
Our PURE community is a vibrant bunch of juicers from around the world making a difference in their health and the health of others. Our goal is to use these stories to inspire everyone to new levels of vitality and community.
---
PURE first learned about Brett through his fun and informative Tik Tok account (@juicefeaster) where he posts regular content about the power of juicing. When we found him on Instagram too, we were thrilled to have him join the PURE community. 
Brett is on a mission to cleanse, regenerate, and transform people with the powers of juicing, living foods, and fitness & healthy lifestyle habits. 
He specializes in creating content that provides impactful advice and recommendations for healthy living.
With a diverse career background that melds chemistry, nutrition, manufacturing, entrepreneurialism, health coaching, and adventure travel, he has especially unique expertise and the ability to help others.
Thousands of people turn to Brett for advice on healthy living strategies and his recommendations for tools and products that will assist them with their health and wellness journey. He provides value by creating "Everything you need to know about…" content because not everyone has the time to research the latest tools for a healthy lifestyle. Whether it's the best juicer, minimalist running shoe, meditation application, or adaptogenic mushroom powder, Brett can help guide you on your wellness journey!
What do you want us all to know about you?
"I grew up in midwest USA on a small family farm. It was an idyllic upbringing. I had tons of fields, forests, and creeks to explore. The farm life was awesome, but I wanted to try my hand in the world outside the farm. I went to college and started a career that led me around the globe.
After traveling the world working for others, my wife and I decided to start a business back in our home state of Indiana. We founded a business and ran it successfully for 15 years from 2004 to 2019 ultimately selling the business to start new adventures. Juicing and my health played an important role in this decision to change my career!"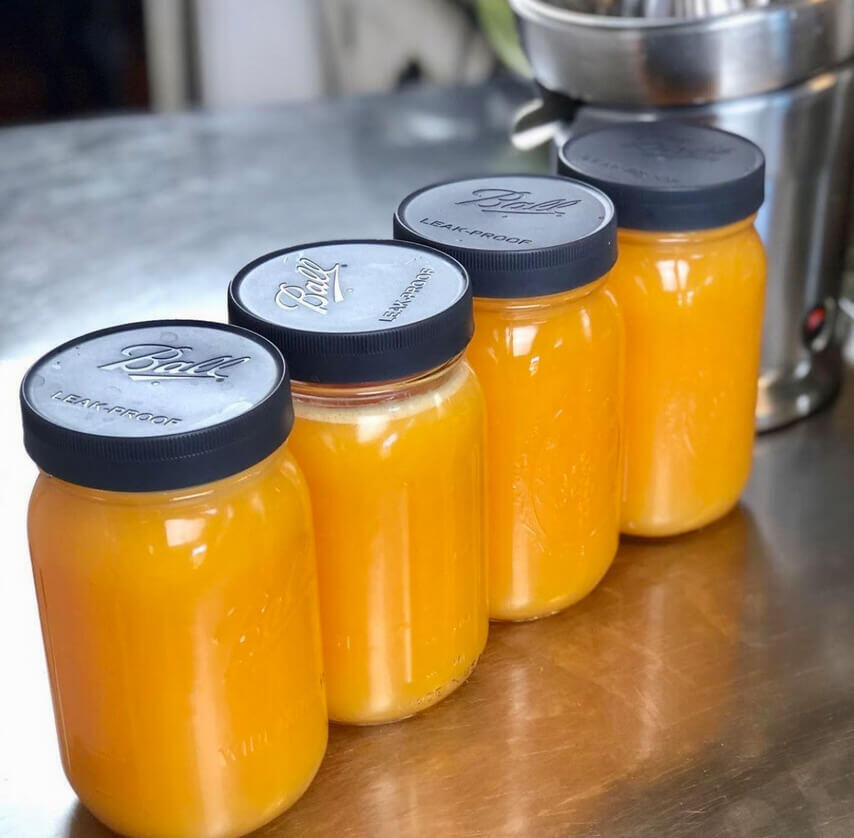 Why did you start juicing? 
"I bought my first juicer right after I graduated from college, I was curiously drawn to the idea of juicing for health and wellness after picking up a juicing book at a local natural food co-op. I juiced for a little while but lost interest as my rigorous work & travel life progressed. With the crazy schedule, travel, and stress of my career, my health deteriorated. I ate too much of the wrong things, drank too much alcohol, worked too much, didn't sleep enough, etc. You know the story! The vibrant energy of my youth was soon replaced with poor health. From aches and pains to being overweight, to getting sick multiple times per year, my health was headed down the absolute wrong path.
When I ended up on my back with one of the worst cases of shingles, missing multiple weeks at work, I knew I had to change or forever be destined for illness and disease. I dusted off my 20-year-old juicer and started putting it to work consistently and consuming fresh juices daily. Once I saw the results from flooding myself with juices, I never looked back."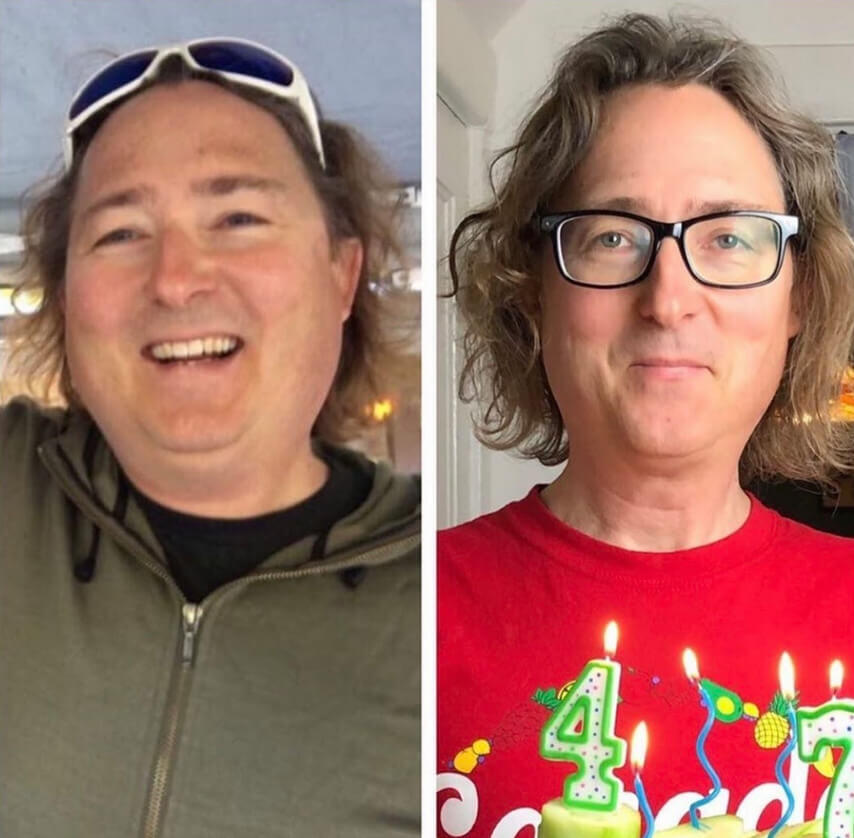 What did you notice (and in what timespan) did you notice the impact of juicing?
"Almost immediately, I noticed a drastic impact from my daily juice consumption habit. The first thing that really caught my attention was the disappearance of a small knot that formed on the inside of my calf from a severe bruise I acquired while working. The knot had been present for about 3 months before I started consuming juice regularly. Within 10 days, the knot had totally disappeared. This drove me to dig deeper.
I had been eating a completely plant-based diet for a few years prior to starting juicing, but I was still having some occasional bouts with sore-throats, bronchitis, general fatigue, poor fitness progress, etc. At this point, I was curious if I could kick these last symptoms to the curb for good!
This led me to embark on a 30-day juice-only juice feast or solid food vacation. Over a couple of months, I progressively kept adding more and more juice into my lifestyle until I felt confident enough that I could go 30 days consecutively consuming 5-7 liters of juice plus ½ to 1 gallon of water per day. So on January 1, 2018, I started the journey and finished it successfully on January 31st! I consumed a minimum of 2000 calories per day, with no restriction. 
This was a truly transformative experience for me to say the least! I was working full time managing the manufacturing portion of our business and had more energy than I had ever had in my entire life! My dry skin patches went away, I shed the extra pounds that I'd been carrying for years, my clarity of mind and focus was intense, my sleep was deep and I needed less of it. I am proud to say that I haven't been sick one day since. It was absolutely incredible! 
My results were so profound to me that it was during this 30-day juice feast that I decided that I wanted to completely change my career and dedicate my life to helping others experience the changes that I experienced with juicing. We sold our business and now I help others learn how to implement the same practices that I used to catapult my health to new levels."
What do you recommend to people afraid to start juicing? 
"My recommendation is to start slowly with some simple 1-3 ingredient recipes like carrot-apple-ginger or pineapple-raspberry. Keep it simple and don't stress about making a super complex 10 ingredient recipe. This will help you build your confidence and comfort level with your juicer and get you started while you develop the flow and process for juicing in your kitchen. This will also take less time to prepare until you get a good feel for the process. By having success with simple juices early on, you'll feel good about keeping it a consistent habit for years to come."
What is your favorite juice? What is the recipe?
"One of my favorite juices is my Celery Cilantro Tonic recipe!"
Celery Cilantro Tonic
1 Head of Celery
2 Cucumbers
1 Green Apple
1 Bundle of Cilantro
1 – 2 Inch Thumb of Ginger
1 – 2 Inch Thumb of Turmeric
Makes about 1 Liter of juice
What do your followers say once they have been juicing for a month?
"It is always such a pleasure to hear positive feedback from my audience after they have added juicing into their lifestyle! For those who keep it consistent for a month, they usually comment on how light, lean and limber they feel; how their mental clarity has improved; how they've shed pounds; how they now crave healthy options of juice, fresh fruits, and veggies rather than junk food; how their skin is softer, eyes are brighter & just an overall feeling of vitality!"
What do you like about using the PURE Juicer? 
"I have used a ton of different juicers, both home and commercial models, and I have to say that the PURE Juicer is the best of the best! When I seriously committed to juicing initially, I realized that my original juicer just didn't have the capabilities that I was looking for; i.e. yield, nutrient extraction, low oxidation, etc.
So I went on a mission to trial 10's of different juicers to find the best. Compared to all of the other juicers that I have used, the PURE Juicer yields the most volume of juice…by far! In addition, I'm looking for an absolutely pulp-free juice and the PURE Juicer provides this the best by utilizing state of the art pressing cloths. The juice is silky, smooth, rich, pulp-free, and luxuriously delicious…every time!
Also, I absolutely love to make fresh pineapple juice. The PURE Juicer is the easiest, most efficient pineapple juicer that I have ever used! I simply cut the crown off, cut the fruit into thirds or fourths depending on the size, fold up in the press cloths and press the most delicious pineapple juice ever! No peeling or chopping necessary! If I'm juicing 3 pineapples, I will get 1 additional liter of juice more than what I would extract by using any other juicer. 
In addition, the PURE Juicer is all stainless steel and it is so well designed that clean-up is a cinch!"
How do people connect with you?
"The best way to connect with me is by direct messaging me on any of my social media platforms: Instagram, TikTok & YouTube @JuiceFeaster."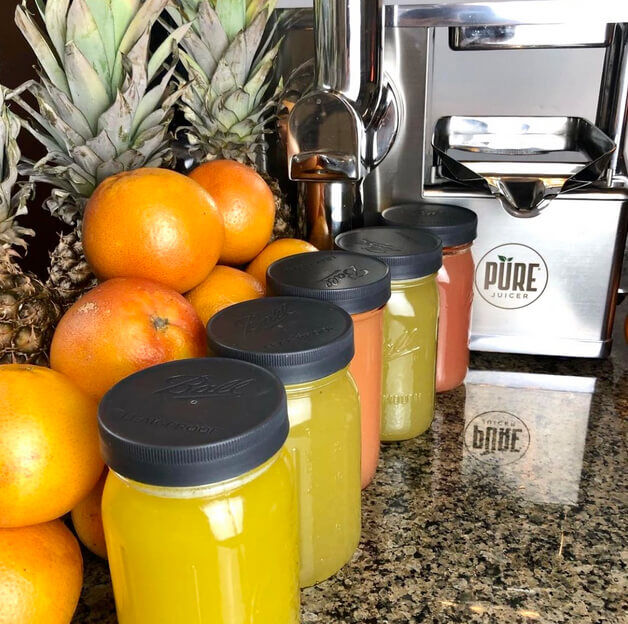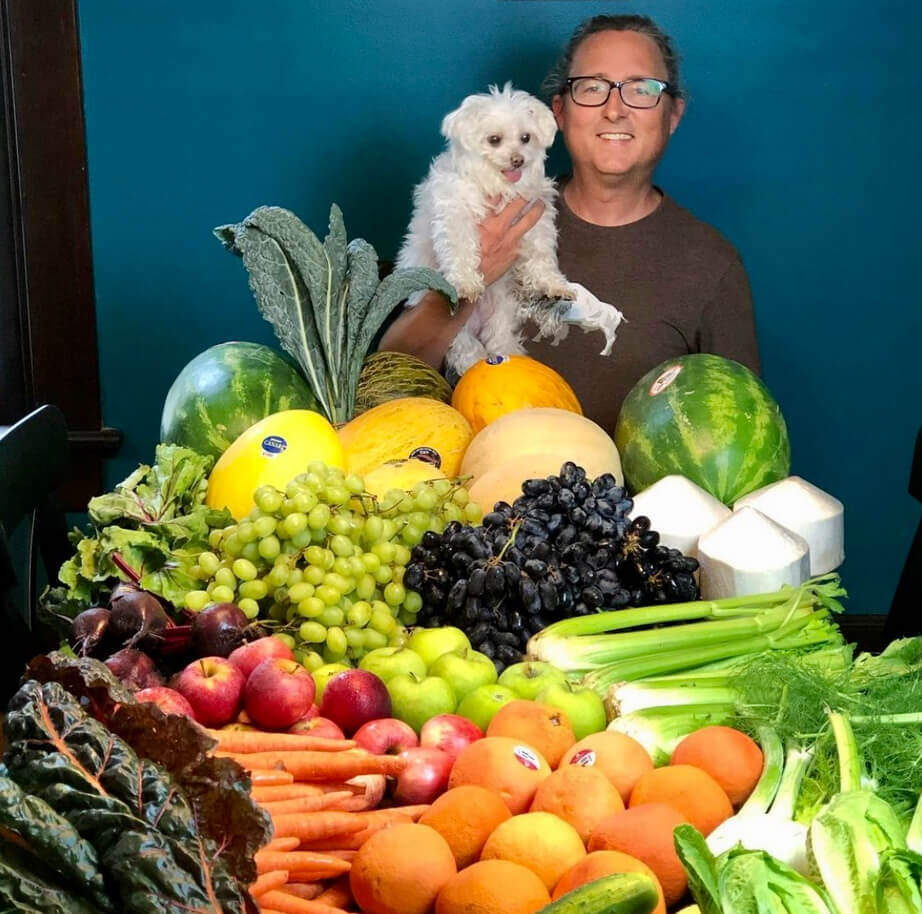 Anything else we missed?
"I want everyone to feel as amazing as I feel right now! Plain and simple. I truly believe that if everyone felt like I feel right now after my years of juicing, the world would be a different place. I want you to have no aches and pains. I want you to have the same level of calm, buzzing energy that I have. I want you to have the best level of fitness. I want you to have mental clarity such that you can remain laser focused on whatever task is at hand. I want you to be at your optimal weight s that you can do whatever you want, whenever you want. I want you to fit in the clothes that make you feel your sexiest! Above all else, I want you to be the healthiest human on the planet. It is within your reach! Keep that juice energy flowing!"
We welcome you to follow Brett on Instagram and Tik Tok @juicefeaster.
Photos provided by Brett with features from IG @juicefeaster.