Interview by Jen Longtin, PURE Juicer
Our PURE community is a vibrant bunch of juicers from around the world making a difference in their health and the health of others. Our goal is to use these stories to inspire everyone to new levels of vitality and community.
Being a fellow Michigander, I immediately felt connected to Shelby on Instagram. Knowing how strong the Standard American Diet and weather dominate the midwest (it did for me), I was drawn to see how Shelby made juicing and other healthy living work in her life. I didn't know that she was so sick. I didn't know that Shelby bought a PURE Juicer when we were a brand new company. She always looked sparkly to me – probably because I met her three years after she started juicing.
We all have our stories, yet, I am continually reminded that what challenges us the most can also bring out the best and transform our lives. Today, let's celebrate Shelby and our entire resilient community. I look forward to you reading her interview and sharing your transformations with us.
What do you want us all to know about you?
I want everyone to know that I had a lot of health issues that I thought were normal and once I finally learned that food is medicine, I was able to take control of my health and not let my illnesses control me. I want to share this knowledge and power with everyone because we all deserve to be feeling our best and living life to its fullest. With all of my experience, I want to create a safe space for education, community, and support to help you all transition to a more conscious lifestyle.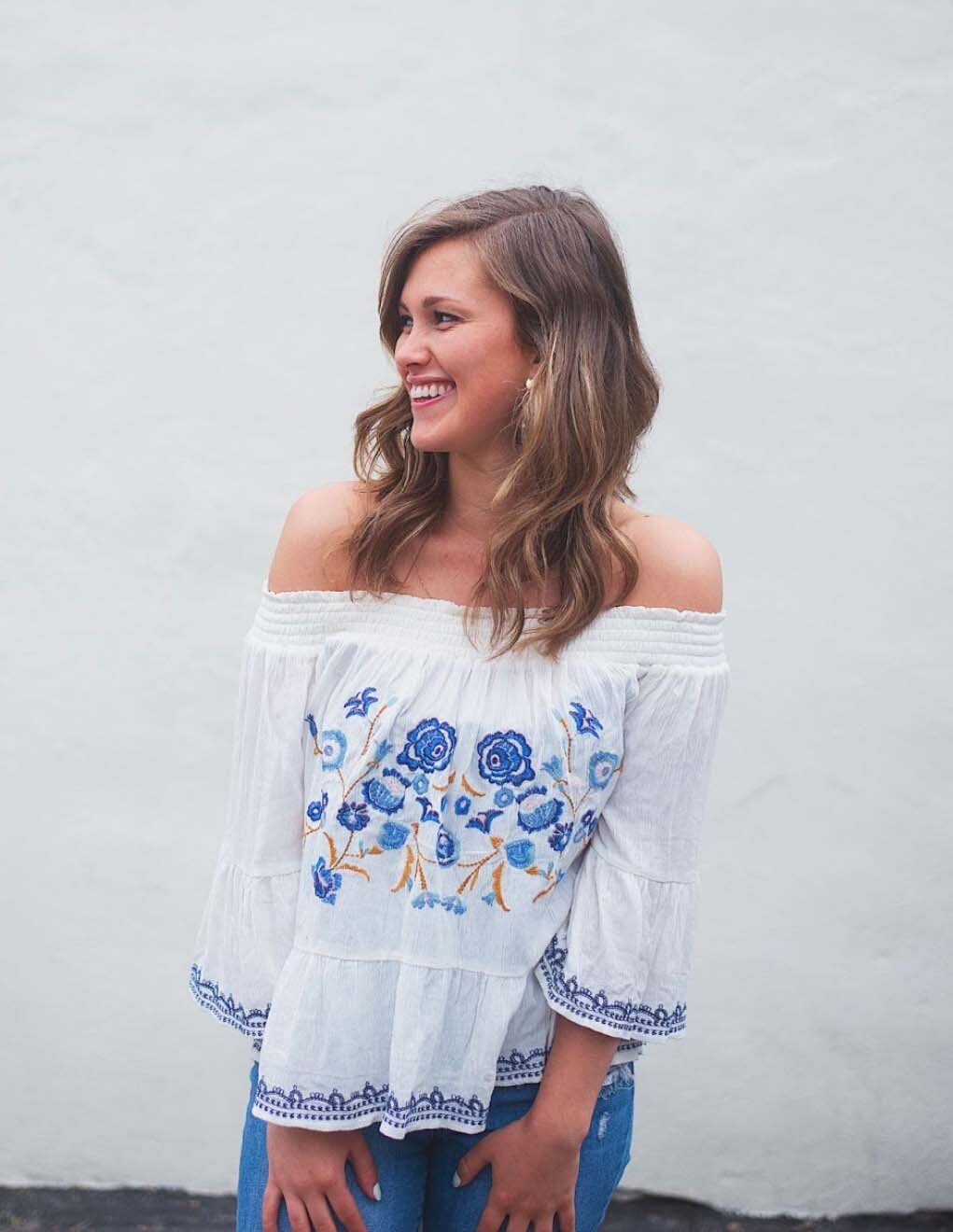 Why did you start juicing? 
I started juicing initially because of some health issues (constant migraines, PCOS, recurring UTIs, lethargic 24/7). I loved the way juice tasted and made smoothies all the time, so I thought why not give it a try. I knew that I didn't want to live with these issues for my entire life and was getting very stressed out about the thought of medication for the rest of my life and the possibility that I might not be able to have children. I knew ultimately that the power was in my hands.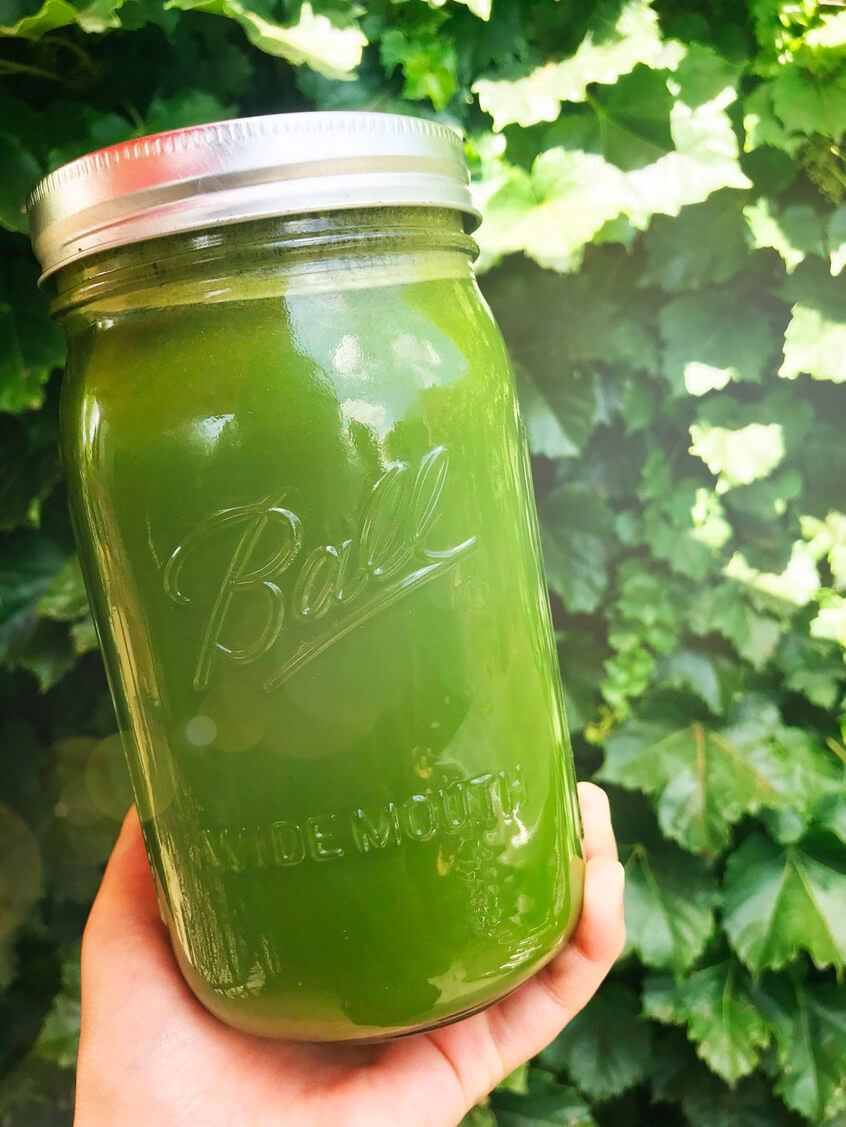 What did you notice (and maybe in what timespan) did you notice the impact of juicing?
I noticed almost immediately that I had a lot of energy and just felt like I was thriving. When I wouldn't juice for a day, I would notice my body craving it and I wasn't feeling as good. I knew this was something that I was going to have to keep up with because there was no way I was going to go back to not feeling that good every day. I went for my yearly check-up and it was then that I knew exactly how powerful juicing actually was. My doctor was blown away that within just a year, my PCOS was completely gone and healing, and my hormone issues along with my constant migraines were diminishing. I thought that juicing would help but I didn't realize just how fast and powerful it actually was.
What do you recommend to people afraid to start juicing? 
I recommend finding a buddy or social media account for inspiration and really get clear on your why, why you want to start juicing. Your health is an investment and that does include money and time so just make sure that you are clear on your vision and what you are trying to accomplish and why, that will help you jump into this with a goal! Prep your produce ahead of time as well.
What is your favorite juice? What is the recipe?
Celery, pineapple, ginger, lemon, jalapeño. I love the heat in this with the jalapeño and the sweetness of the pineapple together. SO GOOD. 
⅔ of pineapple 
3 or 4 stalks of celery ribs 
1 lemon 
1 knob of ginger (more if you want it spicier) 
1 jalapeño 
OR 
Watermelon & lime during the summertime when those ingredients are available to me! 
If you want to WOW your friends try this: 1 bag oranges juiced (roughly 9/10), 5-10 limes juiced (depending on your preference), 1 entire pineapple juiced, + add jalapeño if you like spicy, tbsp DIY simple syrup (fill the bottom of a mason jar with coconut sugar, fill the rest of it up with hot water, shake and let cool), and add your favorite tequila over ice for the freshest margarita you have ever had!!
What do friends think about juicing when they get started? 
They instantly love the way it tastes and how it makes them feel like they drank an energy drink or coffee but they really just nourished their cells and now their body is so happy and they are reaping the benefits! They always immediately want to buy their own juicer and start doing this for themselves!
Find a juicing buddy, friend, support system. It's so helpful this way to do it with your partner, mom/dad, friend, or social media group!! If you don't have this, please reach out!
What do you like about using the PURE Juicer? 
I love the PURE Juicer so much for so many reasons, one being that my juice is actually still cold when I drink it because there is no heat being used to make it. I have made the same juices and used two different juicers and compared the two to the PURE Juicer. The juice from the PURE Juicer doesn't separate as fast, is noticeably colder, and just tastes so much better. Clean up is so much easier and I love the amount of juice it yields compared to a traditional masticating or centrifugal juicer.
People are worried about the time it takes to juice. What do you say about this? 
Health is an investment. Juicing is a lifestyle. Shopping for produce, prepping it, and juicing it is all a part of the process. There are ways to make the process easier for you by prepping your produce ahead of time, or possibly batching your juices and making them ahead of time. It really is a very simple process once you get the hang of it.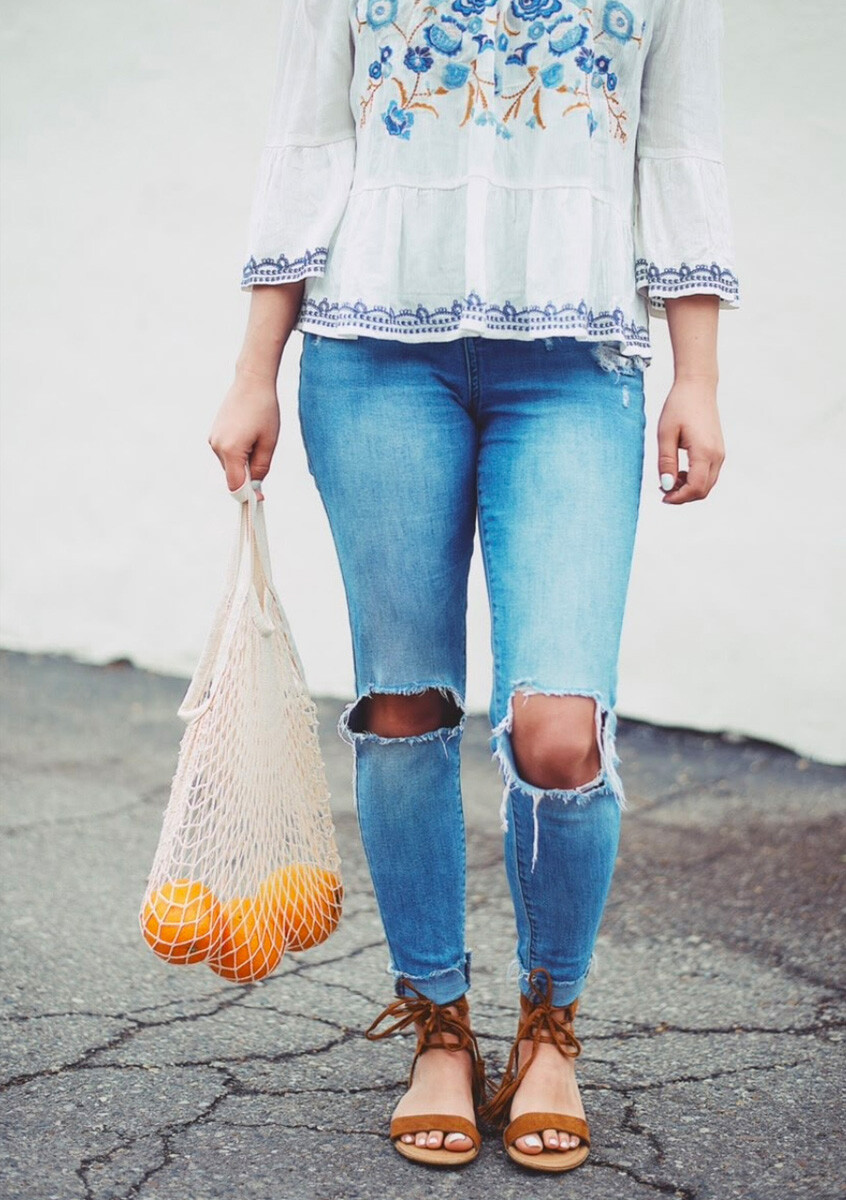 How do people connect with you?
IG – @shelbykiser, send a message, I'd love to connect about anything and everything. *"Juicing 101" guide and recipe book coming soon.* I know how powerful support systems are when transitioning to a healthier lifestyle and if you do not have that please reach out. My goal is to create a safe space for ease, community, and education about juicing and a plant-heavy diet, and would love to help connect you to anyone that I think can benefit you on your journey.
Anything else we have missed?
I have had the PURE Juicer for about 6 years now. We found it through the Gerson Institute website. It was a newly recommended juicer and we thought let's give it a try and we are so happy that we did! We got it so we could follow the Gerson Therapy and help heal ourselves of our seizures, migraines, chronic inflammation, PCOS, and constant UTIs. It has been so amazing having a partner/supporter throughout it all. It has helped keep me on track, motivated, and excited to push ourselves further in our health journey. We also live in the Midwest where it is very cold & dark during the wintertime and local fresh produce is rare. Juicing allows us to get a variety of different fruits and vegetables into our bodies which helps us feel alive, refreshed, and nourished. Sunshine in a glass is what I like to call it.
What I recommend to anyone just starting out on their juicing journey is, find your local farmers market and see what produce you can purchase from there first before going to the store. Aldi, Trader Joe's, Whole Foods, & Costco have great organic produce selections. Prep your produce ahead of time to maintain freshness, help it last longer, and make the process easiest for you. Make it fun, turn some music on, clean out the fridge, write down some new recipes you want to try, and have at it. Make sure you have the basics! Peeler, larger bowls for catching juice, and lots of containers for the juice!!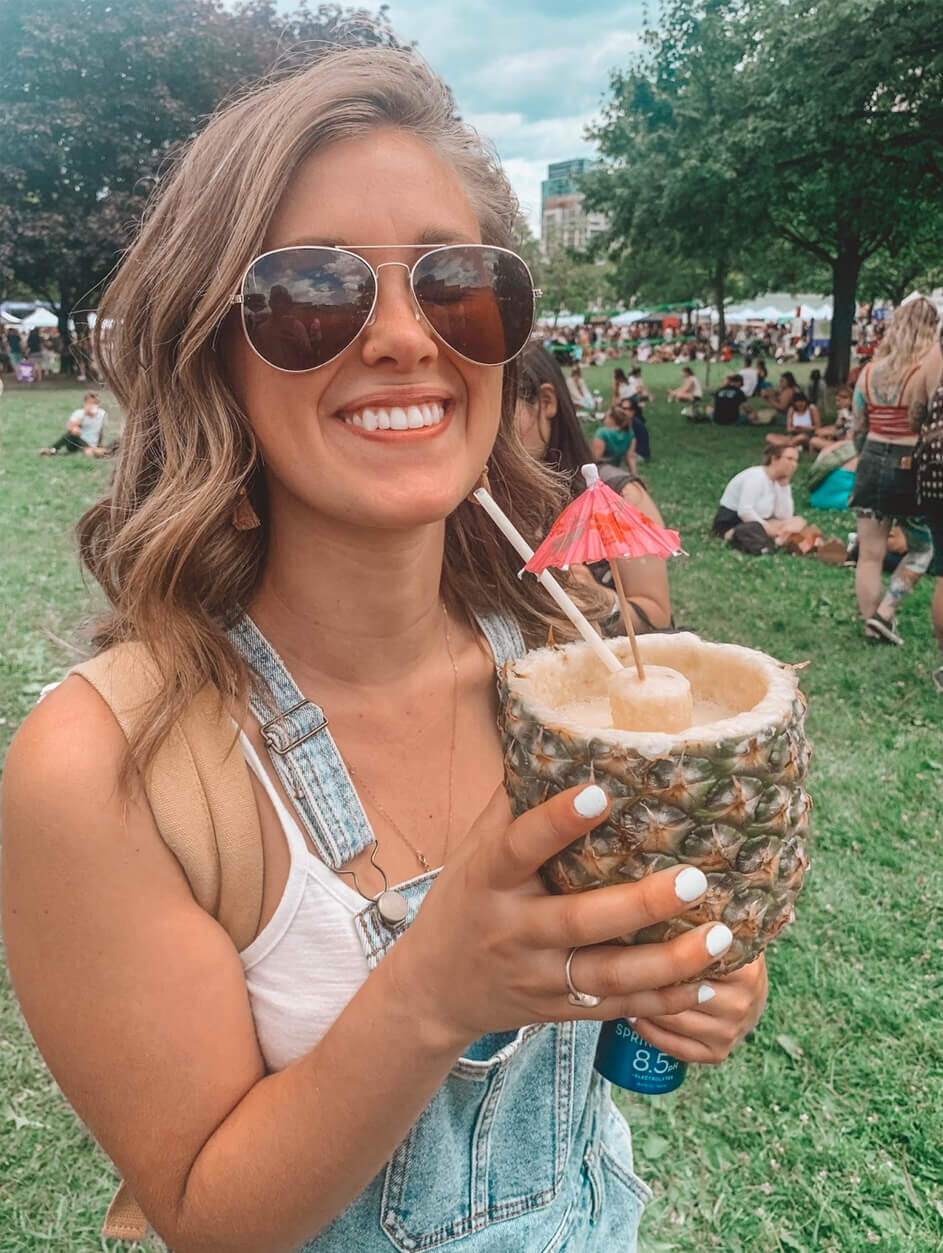 We welcome you to follow Shelby on Instagram @ShelbyKiser
Photos provided by Shelby with features from Instagram @ShelbyKiser.