Interview by Jen Longtin, PURE Juicer
Our PURE community is a vibrant bunch of juicers from around the world making a difference in their health and the health of others. Our goal is to use these stories to inspire everyone to new levels of vitality and community.
Carly Brown is a holistic health coach, yogi, juice enthusiast, wife, and mother on a mission to contribute to a happier, healthier world. Inspired by her experience of naturally healing thyroid cancer, Carly launched Alchemy Juice, a local juice delivery company in Austin, Texas, and an 8-week detox course, The Daily Detox, on her website carlybrownwellness.com. She loves spending time barefoot in her kitchen making raw food meals, exploring with her husband and son Cruz, and traveling to beautiful places off the beaten path.
We met Carly in 2019. What struck us immediately was her ability to turn bad health news into a positive step forward for her hometown. She wanted to make juice and sell it to support her healing. If she needed the juice, surely others in her community needed it too. And sure enough, hardly a year later, she has Austin cheering for her juice and, gratefully so, her recovery. We are inspired every day by our community and we hope you enjoy this new spotlight as much as we do.
What do you want us all to know about you? 
"My name is Carly Brown, and I am a mom to my son Cruz and wife to my amazing husband Ross. Together, with my mom as well, we started Alchemy Juice in Austin, Texas as a way to provide organic, delicious, cold-pressed juices in glass bottles to the amazing community we live in. It all started when I was diagnosed with thyroid cancer one and a half years ago, and as I was leaning on juicing to help me heal, I found there wasn't anywhere local to buy raw, organic juice in glass bottles. I wanted to share my love of juicing, and also provide what I believe are truly health-inducing elixirs, with my community. We started in my home kitchen, and eventually grew Alchemy Juice to a full-time operation that delivers more than 10,000 ounces of juice to the doorsteps of Austin residents each week."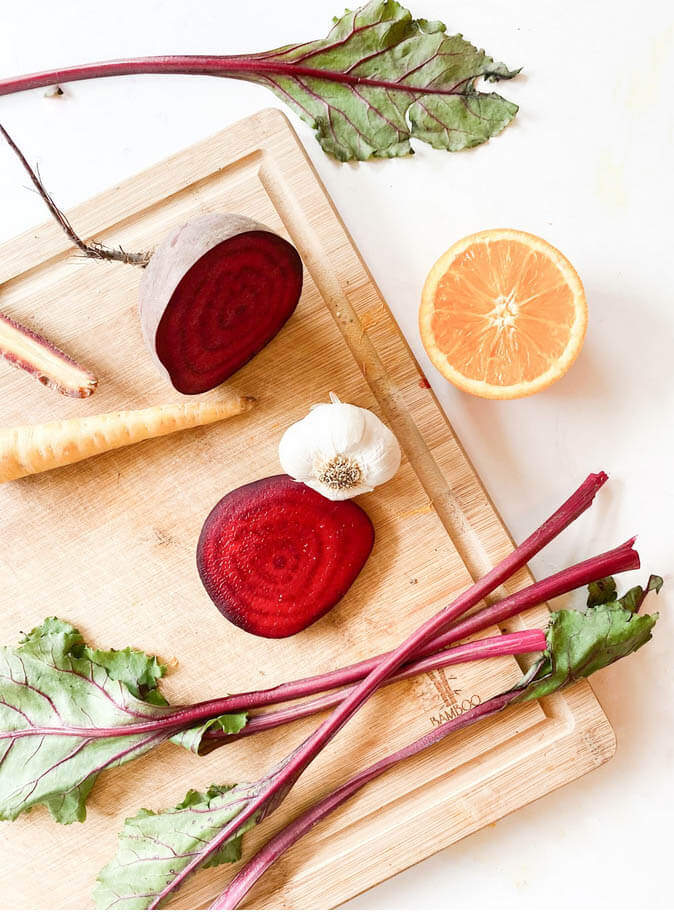 Why did you start juicing? Was there a moment in your life or a person in your life that you remember that started your journey with juicing? 
"I have always dabbled in juicing; it was something my mom did in our home when I was growing up, but things changed for me when I received a cancer diagnosis in 2019. At that time, I was told I had thyroid cancer and my doctor recommended surgery to have it removed, and pharmaceuticals from that point forward. I am not philosophically against surgery, but I wasn't ready to go that route just yet.
I turned to juicing as a pillar in my holistic healing journey. It is the first step I made, while I researched and looked for answers on what else I can do, I juiced. (Probably because it was something I knew how to do!)"
What did you notice (and maybe in what timespan) did you notice the impact of juicing?
"I noticed the impact of juicing almost immediately! Because I wasn't new to juicing, it was pretty easy for me to just start increasing the volume of juice I consumed each day. I worked my way up to 64oz of juice daily. As I drank more and more juice, I found all the positive effects I had enjoyed before also increased. My skin became clearer, my body experienced less bloat, and the baby weight I had struggled with after having my son, Cruz, just fell off with ease." 
What do you recommend to people afraid to start juicing? 
"Let it be fluid! Don't get all hung up on the idea that your juice has to be a certain way, or follow an exact recipe, let it be enjoyable. Just start touching it; pull out any fruits and vegetables and just start juicing. From there, you can start to play with recipes and decide what flavors you love most, what produce is most accessible to you and make combinations with them that taste good to you so you have your core, go-to recipes that you know, and you don't have to reinvent the wheel every morning. Be experimental because there is no wrong way to juice; all juice is good juice! So drop the rigidity, have fun with it, and allow yourself to start from where you are now."
What is your favorite juice? 
"My favorite juices are made with deep greens with the addition of ginger, such as Alchemy Juice's Pure Greens. It is made with a variety of green vegetables, with a kick of lemon and ginger. I love the alkalizing benefits of all the greens plus the digestive support of the ginger is wonderful, but it also makes it really tasty." 
What do you like about using the PURE Juicer? 
"Having used many other juicers over the years, I found the PURE Juicer creates the purest, most nutrient-dense, highest quality juices. The juices that come from my PURE Juicer, compared to others I have used, are better tasting, and the texture has this wonderful, almost velvety mouth-feel. It is also beautiful! It is a joy to look at, and the stainless steel makes it a gorgeous centerpiece on my counter, so I don't feel like I need to put it away after each use. Also, because it is stainless steel, it is a breeze to clean."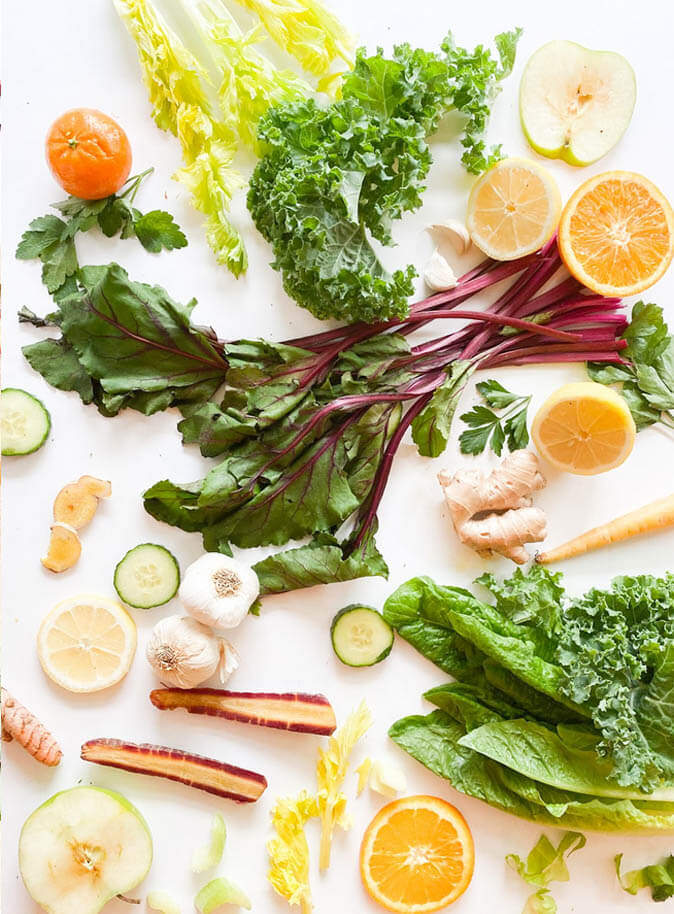 Any tips on juicing for kids?
"Get them involved in the process! My son Cruz has been juicing with me since he was 6 months old. I would wear him in a wrap in the kitchen while I juiced, and he would love to help me make the juice bag and watch the juice flow out when it was pressed. My best advice is to not only involve them but incorporate it into their routine without sensationalizing it; put it in their lunchbox instead of a sugary juice box, serve it to them with meals at home, etc. Include them in having it be a normal part of how you eat and drink at home."
How do people connect with you?
"Anyone can connect with me on Instagram @CarlyLovesKale and @alchemy.juice"
Anything else we have missed? 
"In Texas, and especially Austin, cold and fresh is always popular! Blue Lemonade (apple, lemon, and blue spirulina) is a summer favorite from the Alchemy Juice menu!"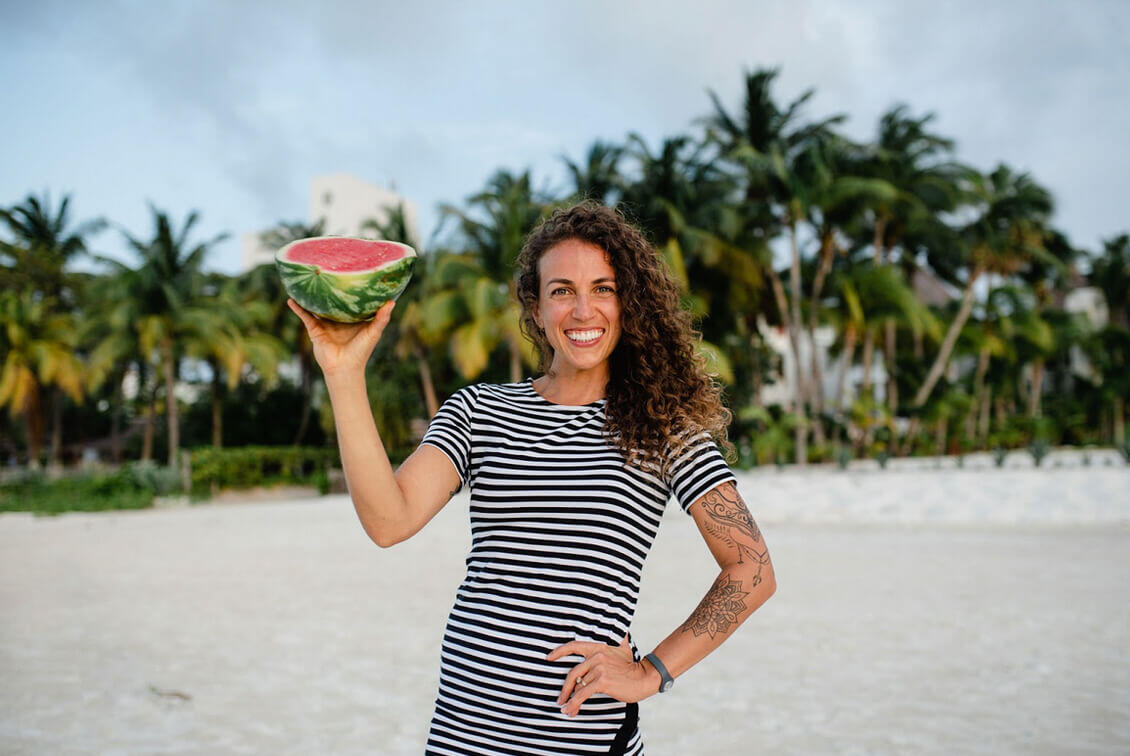 We welcome you to follow Carly and her juice company, Alchemy Juice, on Instagram @carlyloveskale & @alchemy.juice
Photos provided by Carly.