Interview by Jen Longtin, PURE Juicer
Our PURE community is a vibrant bunch of juicers from around the world making a difference in their health and the health of others. Our goal is to use these stories to inspire everyone to new levels of vitality and community.
Bekah makes everything beautiful. We got to know her through Instagram saw that the celebration of life was part of everything she did. We knew there was illness in her family but always saw her take this challenge and turn it into a work of art. We saw the juices she made, the thought of every detail into her shots. As we saw her juice, cook, and teach through her husband's cancer diagnosis, we also saw a strength in her that blew us away. After this interview, we are even more inspired and we hope you will be too.
What do you want us all to know about you? 
"Hello everyone my name is Bekah. I live in Escondido, California San Diego County. I am a mama to two littles, wife to a real good one, hairdresser to selects, now juice spreader to those who want it, and a friend to all. I love sweeping. It's like a meditation to me. I have a call inside me for making the ordinary…extraordinary. Nature fuels me and amazes me every single time. I love a slow simple life with good honest food and the same kind of people to share it with."
Why did you start juicing? Was there a moment in your life or a person in your life that you remember that started your journey with juicing?
"I've always juiced here and there but as many know it's a lot of work and messy. My guy was diagnosed May 2020 with Hodgkin's lymphoma so it was a lot of fear and will to get things better.
I researched all our options. A few friends recommended the Gerson Therapy treatment, so with a lot of interest I read up on it.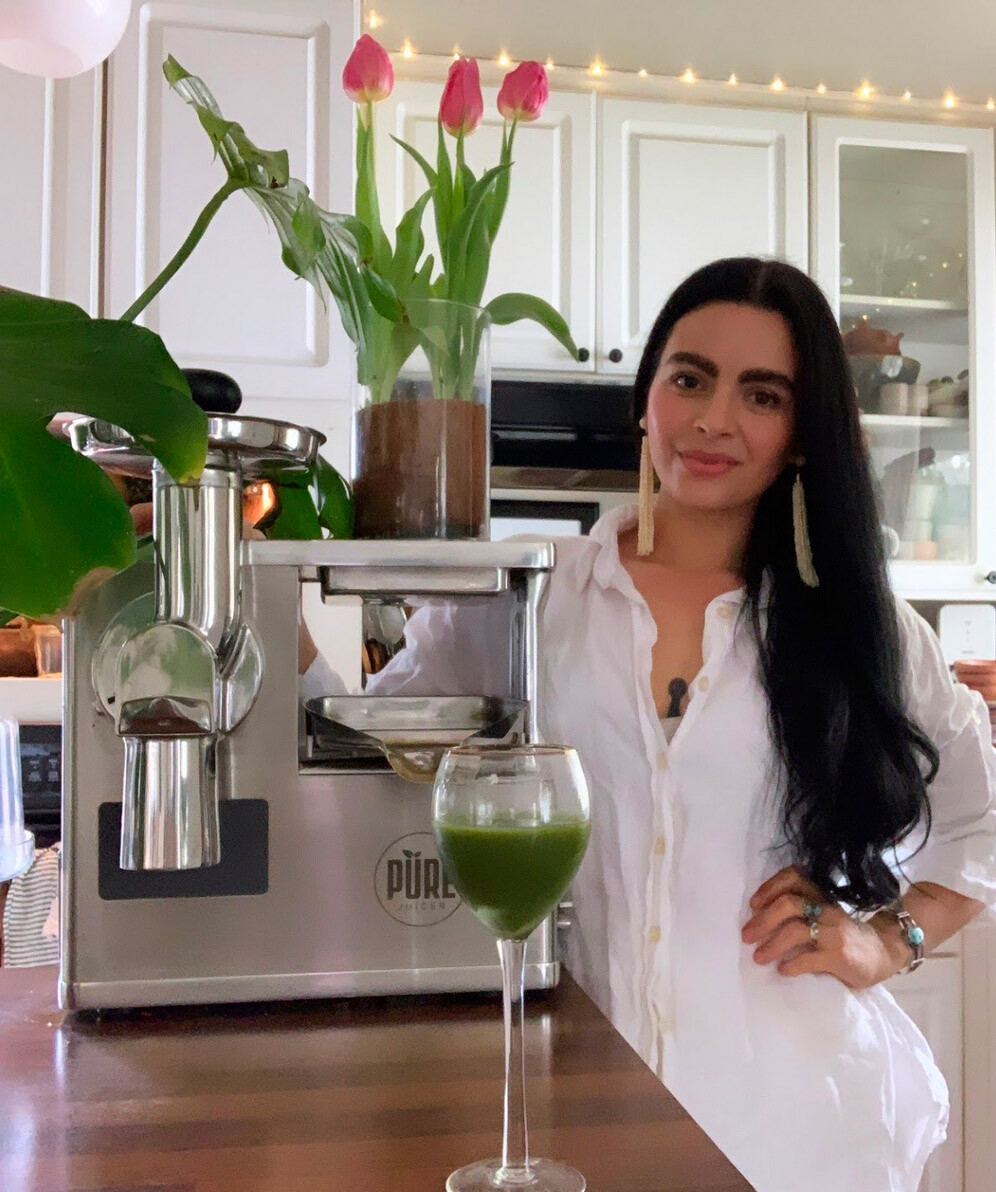 On their site, they had the PURE Juicer and I remember lifting up my eyebrows and saying 'Woah' out loud 'THAT is beautiful and holy crap that's amazing.' I compared PURE to the Norwalk and tossed back-and-forth for about three weeks to decide which one I wanted to buy and after doing research, watching lots of videos, and reading reviews I decided the PURE Juicer was it … great reviews, was prettier (wink) and the PURE community was more attractive to me. We dove in. Oh boy was I right. The PURE community has been extremely loving and supportive. Setting us as the customer for complete success and leading such a supportive cheerleader role. Love you all at PURE (hi Jen). I've been inspired so many times for my juice recipes from the story posts!"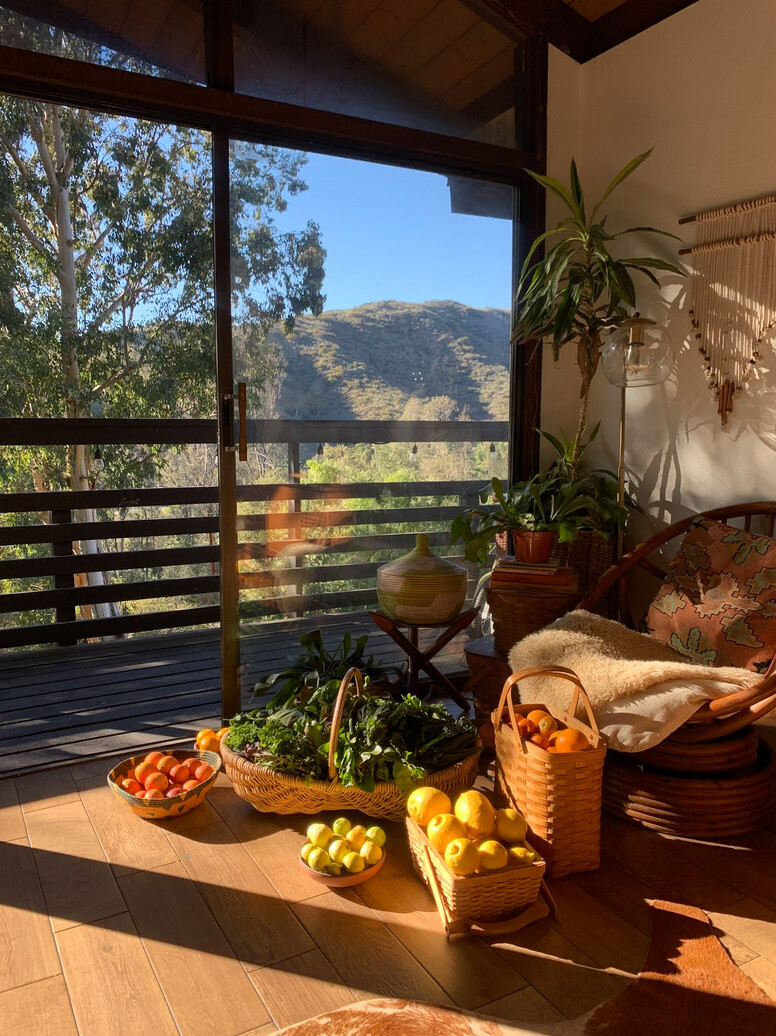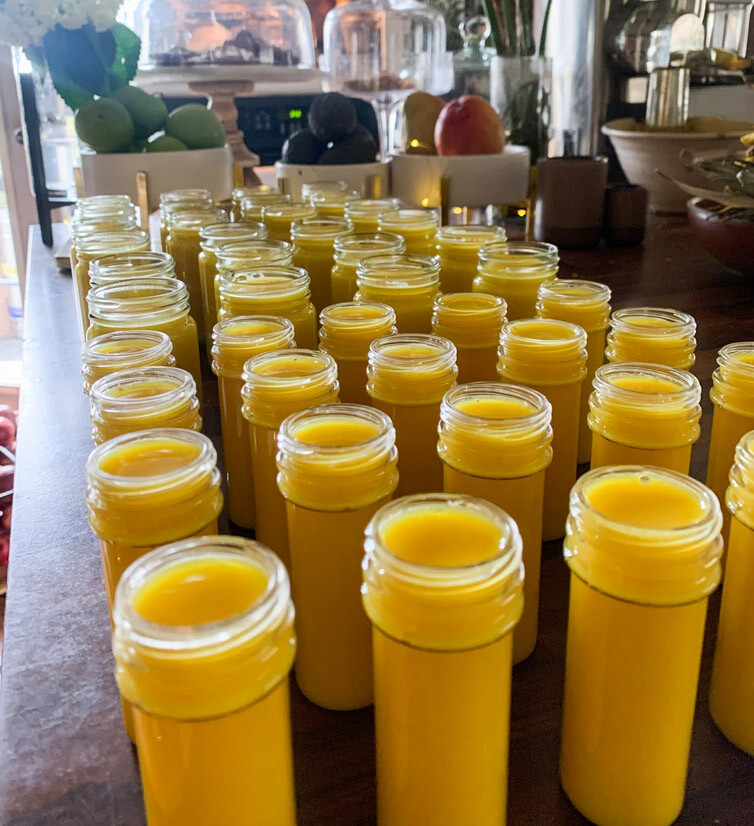 What did you notice (and maybe in what timespan) did you notice the impact of juicing?
"[The PURE] has served us so well and is always still so amazing how dry it leaves the pressed produce. I followed the Gerson juice recipes that Patrick would have multiple times a day along with conventional treatment and many many alternative treatments. We are still happy to shout on the mountaintop that he is CANCER FREE! I stayed in the same lane as my husband with his very strict zero grain zero sugar diet filled with juice and I tell ya, my body has never felt so acknowledged. What a feeling!"
What do you recommend to people afraid to start juicing? (too much time, too expensive)…
"My mom mode is on high gear these days so I will give the advice I give to my littles when they are confronted with fear. I try to stay away from things like, 'why are you scared there is nothing to be afraid about.' Instead, I say, 'It's ok to be scared, you know why? Because it's the only chance you get to be brave and have courage. You can't be brave without being a little scared. Show me your courage!'
Last year for me, I was being thrown into the grinder not knowing what was happening was extremely scary but I found when I was able to embrace it and accept what it was here to teach me it became a huge growth journey for me. I am grateful for it. Now this year I've made it a point to do things that are uncomfortable for me because I love the experience of the evolution that happens when feeling vulnerable and consciously doing the hard things.
I understand that the price point isn't accessible for all parties but if you can make it work, let me tell you it pays itself off. The body recognizes the pure nectar that comes from PURE Juicer as its own and there is just something special about it."
What is your favorite juice? 
"Gosh, I feel like you're asking me to pick a favorite kid ha! The first juice I pressed was a green juice and it became my first love. This juice was the nectar of all the green I could get from a local farmer with green apple, cucumber, and lemon … Divine!
But then I got sprung on the immune booster shots that I tend to drink as a 12oz serving throughout the day. That one is fresh ginger, turmeric, pineapple, lemon, orange, and cayenne. Then during this last winter when pomegranates were in season and I experienced cold pressing and sipping that nectar… phew that blew me away and gave me so much energy. But dang I love what celery juice does to my body on an empty stomach, just gets all the organs in order for me. 
Sorry, I'm the worst at picking. 
Ok, So if I had to round it down to one it'd be the immune booster. My mouth waters thinking about it. Something about that spicy tartness brings me back to my Mexican childhood. It just grounds me and sparks me at the same time. Love it." 
What do you like about using the PURE Juicer? 
"I like to say PURE Juicer is like a regular juicer's cool older cousin, that has been out traveling abroad and comes back with a whole new enlightened life perspective that is so attractive you can't shake the effect it had on you. Ha! No, but seriously it has been a total game-changer for us. The quality of it is like no other and not just the machine itself the quality of the juice it gives out is unlike any other pressed juices I've had. Juicing has become a meditative practice for me now, it has been symbolic of our 2020 year. I've had this analogy of life through juicing."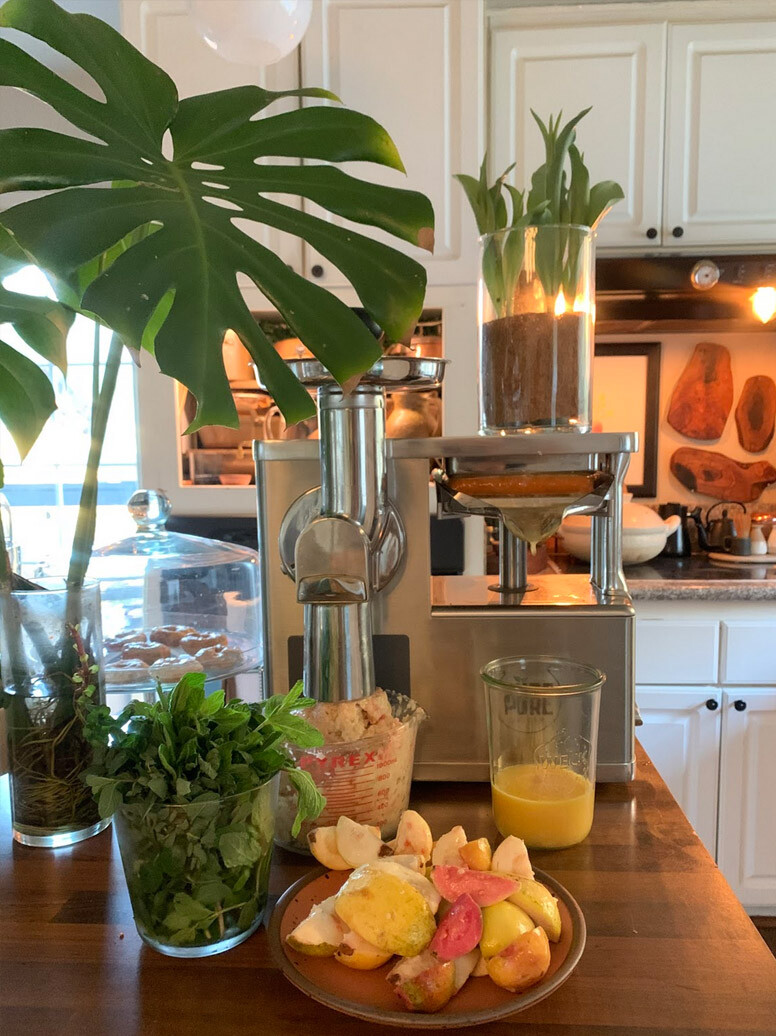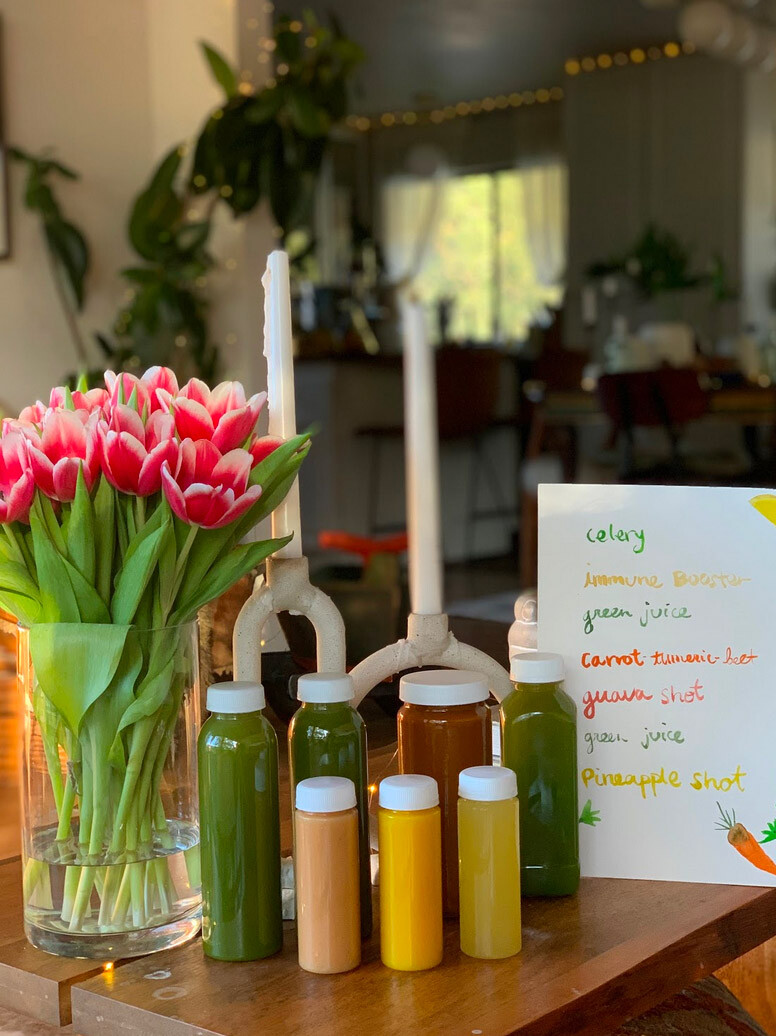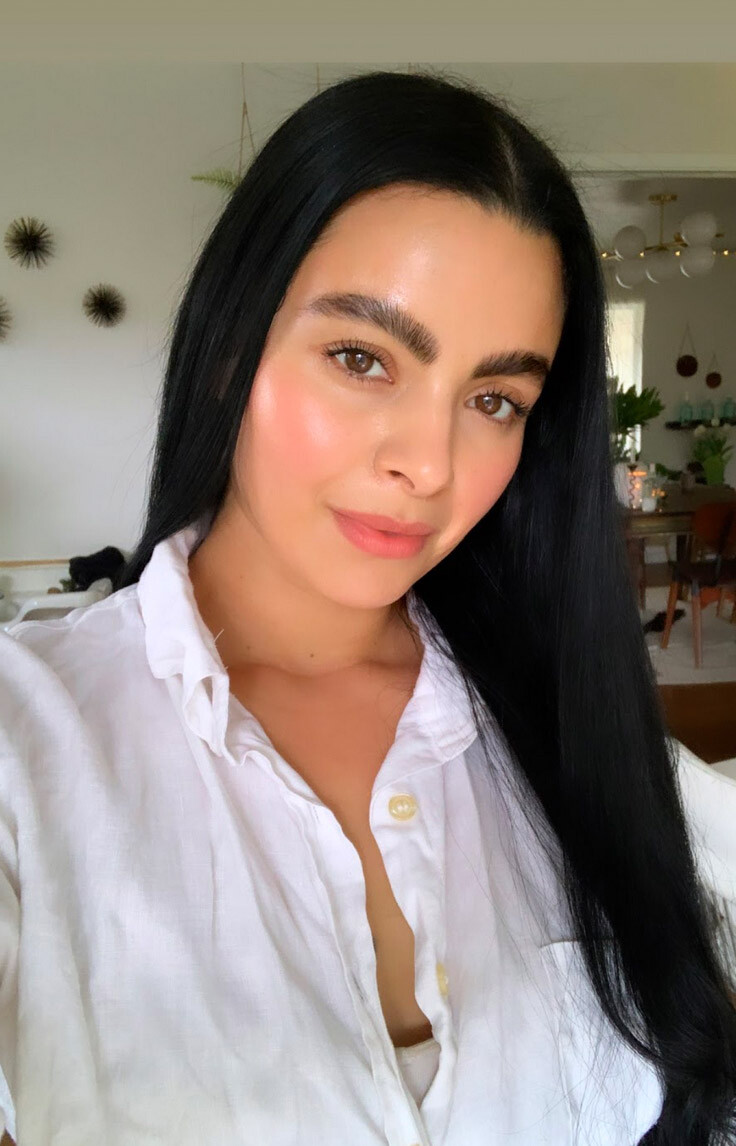 Photo after 3.5 weeks of celery juice every morning.
Any tips on juicing for kids?
"When the machine gets turned on my son Auggie comes running yelling 'I wanna make juice mama!!!' A tip for mamas trying to get their kids to drink the goods … INVOLVE THEM. Kids love feeling a part of the process and they are 100 times more likely to try something they hand a hand in making. Also, they love catching the juice straight from the stream and chugging. 👏🏼👏🏼👏🏼"
How do people connect with you?
"I am now taking orders in San Diego County for cold-pressed organic juices if you're into it 🙂 You can connect with me on Instagram @bekahgrace_ or bump into me at the local farmers market. I'm the one with the mask (wink)."
Anything else we have missed?
"Sometimes we get pushed through this aggressive grinder and think what in the world is going on, just as we think 'gosh, there is nothing more for me to give I can not take any more,' we get pressed a little harder and feel like 'oh no everything is leaving me,' just then we result in a glass filled with pure organic nectar that we didn't realize what was inside us all along we just need to go through the process and purge all that dry pulp (double wink). 🤲🏼 It's pretty symbolic. GRATITUDE GRATITUDE GRATITUDE! 
Thanks for reading y'all!
Stay well
Hugs, Bekah"
We welcome you to follow Bekah on Instagram @bekahgrace_
Photos provided by Bekah.  
Note from Mimi Kirk: "I was so very happy the PURE Juice people introduced me to Bekah. I love getting juice from her as they are more than delicious, but made with love."