By David Feinberg
PURE Juicer CEO, and Textile Expert
As the founder and CEO of PURE Juicer, I have had to make many decisions. Of course, the juicer was always priority number one, but if I didn't have cloths and bags that could keep up with these improvements, we would not have what we do today. They needed to withstand the Pressure of the PURE Juicer while meeting the standards of required by the Gerson Institute for Gerson Approval.
In this blog, I will share a bit more about my approach to designing the PURE Juicer, along with answers to questions from our community who are unsure about when to use the cloths or bags when juicing.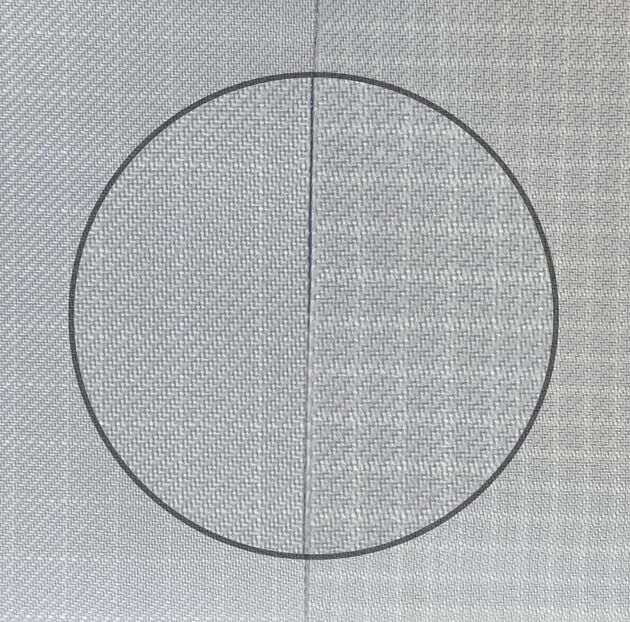 THE PURE JUICER
Besides making the best two-stage juicer on the market, my priority has always been to stay within the rigorous guidelines of the Gerson Institute. I wanted to build to the highest standard possible with materials such as genuine stainless steel, and I wanted to make a machine built to last long enough that you could easily pass it on to your kids.
By and large, we got it right. Of course, we have made a few adjustments, but the commitment to quality paid off, and we have only looked at minor changes for optimal performance.
To make the PURE Juicer work optimally and to get the juice yield we are known for (30-50% more than other juicers), we had to design a press cloth and bag that exceeded the existing options on the market.
It needed to withstand the greater hydraulic pressure: our hydraulic press was 30 percent stronger than even the strongest press, and we wanted there to be more juice and less cleanup.
The cloths and bags also had to be approved by the Gerson Institute. Again, this is not easy to do. When people begin Gerson Therapy, they remove anything and everything toxic in their household. Tupperware, cleaning products, specific clothing, etc. It is likely not allowed during the Gerson Therapy treatment time if it is not glass, clean cotton, or stainless steel.
My background is in textiles, so I already had a strong understanding of textile strength, design, porosity, and other key factors for this challenge. And to be honest, this was a true labor of love, one I put my heart and soul in. So let's dive into the cloths and bags designed for PURE Juicer.
What is press cloth, and how does it work? 
What makes a great press cloth? It's best to start knowing what the result is and then working backward:
What is the best yarn, synthetic or natural?
How porous is porous enough?
How strong is strong enough?
What's the best weave structure for strength and porosity?
What makes for a good 'puck' release?
How much or little moisture does the material absorb?
What fiber stains the least and cleans up the best?
How long does a cloth last?
Is it food-safe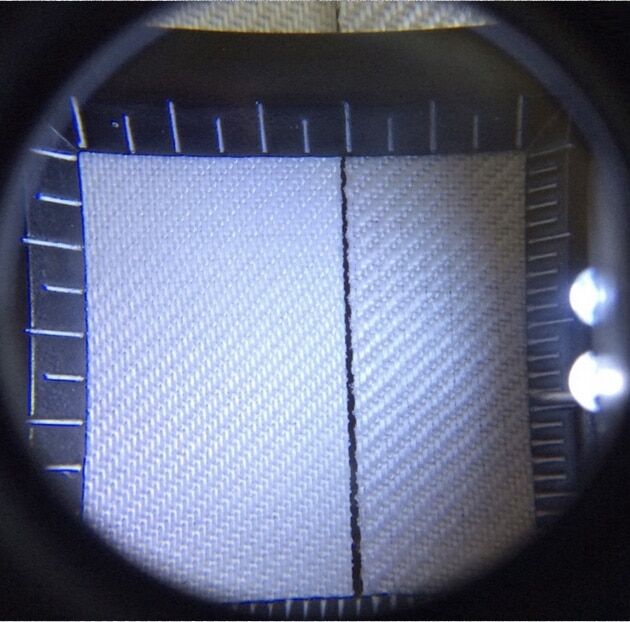 For the first PURE press cloth, I took the engineers' suggestions and began testing the material, observing the results, and studying the test data to create a baseline. After that, we utilized an iterative process to refine the weave design.
What is the best yarn, synthetic or natural? 
Before going further, here's why we chose synthetic over natural yarn. The main reasons are lower water retention, higher strength, and greater ease of cleaning. Polypropylene is considered to be the safest of all food-grade synthetics. It is both chemically inert,resistant to most common organic and inorganic chemicals and has superior water, oil, and fat resistant properties.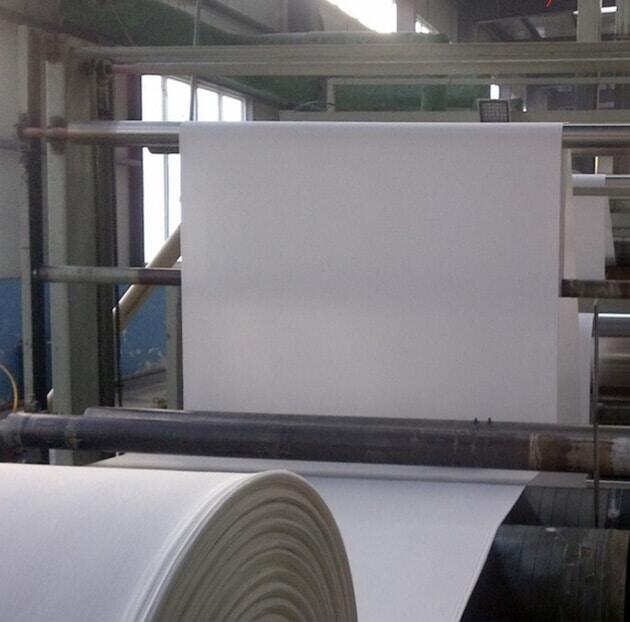 The underlying question is, does polypropylene add anything to the juice? The main concern with synthetic yarn is that it is synthetic and may not be suitable for our bodies. The two chemicals of greatest concern when food safety is discussed are BPA and Phthalates. Polypropylene is BPA- free. Phthalates are added to containers and other solid PP products. But, these two chemicals are not used in yarn production. Independent laboratory testing of PURE confirmed no contaminants are present in the finished material. Nor are BPA, Phthalates, or heavy metals present in PURE Press cloth.
Why can't we weave the same cloth but with a different yarn? If switching materials were that simple, we would substitute cotton yarn for polypropylene. But everything is different: the denier (diameter), thread count, tear strength, and the supply chain. To make a cotton/hemp/linen material would mean starting all over, engineering, and developing an entirely new material and supply chain.
To date, we have not found an off-the-shelf cotton/hemp/linen material that meets PURE's standards for a press cloth. When we add products, we want to stand behind them. Our company philosophy is to add value through good design and engineering.
An often overlooked aspect of press cloth design is water retention/absorption. Polypropylene is a hydrophobic fiber. This means it repels and does not absorb water. This is reflected in the minimal amount of water retained in the fiber, 0.03%. On the other hand, cotton is extremely absorbent and absorbs its weight in water at 2.4x (240%).
PURE press cloth weighs 37g and absorbs virtually zero (0.03%) water/juice into the fiber. Cotton/hemp cloth weighs 75g per cloth and can absorb around 200g of moisture/juice into the fiber. That's a 7oz/per cloth juice loss. Plus, the natural fiber material is harder to clean and sterilize. I think this is the most important reason to use synthetic fiber. It absorbs less juice and is easier to clean. Plus, polypropylene is twice as strong by weight, making for a light, strong and porous press cloth. For all the above reasons, PURE recommends synthetic fiber as the best fiber to weave the PURE Ripsop press cloth.
Note: PURE Press Cloth cleaning instructions can be found here, PURE Press Cloths – Best Cleaning Practices
For all the above reasons, we chose polypropylene.
We understand it to be food safe:
The puck release is excellent (release of pulp)
The material doesn't clog and gains little water weight
The strength-to-weight ratio and the porosity are excellent
PURE press cloths and bags have been approved by the Gerson Institute, the most rigorous protocol that eliminates all toxic chemicals from home and in food processing.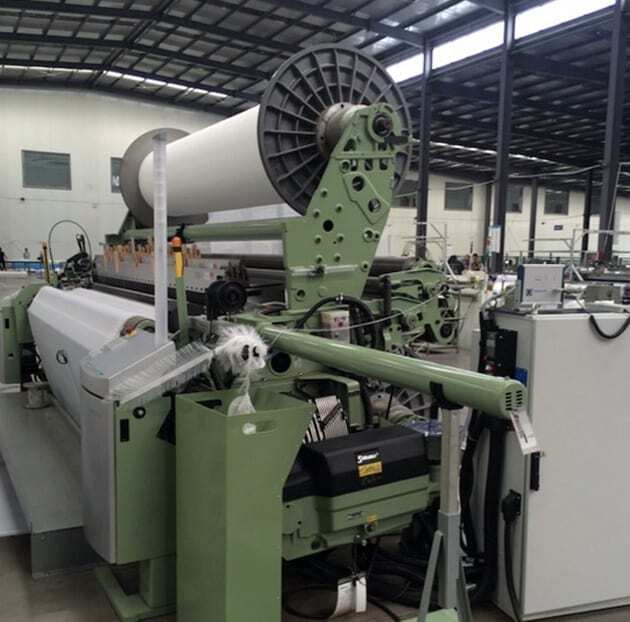 PURE has been weaving our press cloth for over ten years. We perform a lab test with every production run to confirm our specifications. Over time, the design has been refined and optimized. The tensile strength has increased 200%; the porosity is 300-400%. This is 3-4x higher than our first cloth and is more porous than any woven press cloth on the market. The beauty of great design is that when you get the basics right, other features follow and be optimized, adding unforeseen benefits like excellent puck release and ease of cleaning. Of course, we still innovate when we determine the need, but knowing we have done the research, completed the design, and implemented the testing to the highest standards gives us confidence that we have done the very best for our community.
PURE Juicer is a design-driven company. We exist to bring the world's best juicer to you and for you to live your best life-making juice, nut milk, frozen treats – and so much more. We thrive by responding to you, our community. Part of being part of a community is answering questions. I hope I've responded to all your questions about press cloth; if not, send them to me at support@purejuicer.com.
David Feinberg
Founder | CEO of PURE Juicer