Zero-Waste Series – Where we make cold-pressed juices and show you a way to use the pulp and peels.
The PURE Juicer is able to extract insoluble fiber from the juice. This leaves juice from the PURE silky smooth and easy to digest and even easier to absorb. 
But fiber itself is not bad. In fact, more research shows that fiber is a key factor in the health of our microbiome. 
So how can we have our juice and fiber too? These recipes give you the best of all worlds and something fun to share with friends and family too.
Four Powerful Juice Elixirs
These juices are small in size but big in flavor and nutrition. Eating different aspects of the plant (root, plant, fruit) serves us in many ways. There are water, minerals, and phytonutrients that vary at each phase of growing… which is why each of these elixirs is unique and delicious.
Beet-Ginger 
2 beets + 1 thumb of ginger
Red Cabbage-Green Apple
¼ cabbage + 1 green apple
Carrie-Turmeric 
5 carrots + 1 thumb of turmeric
Kale-Broccoli-Green Apple 
4 kale leaves, 1 cup of broccoli + 1 green apple
Each recipe generated about 10oz of juice, perfect for two servings. We used our 5oz Bormioli Rocco glassware for the juices and stored the pulp in the 10oz glasses for the pasta. https://www.bormiolirocco.com/en/
Each recipe was juiced the same way. We ground up the ingredients in stage one, using a #10 grid. We put 1.5 cups of pulp into a cloth and pressed slowly.
Each recipe is rich and powerful in its own way. Truly delicious and even medicinal. 
Note that turmeric will stain so either plan ahead with something to cover your counters, have bleach on hand, or even try out a lemon-baking soda-vinegar-salt-water solution.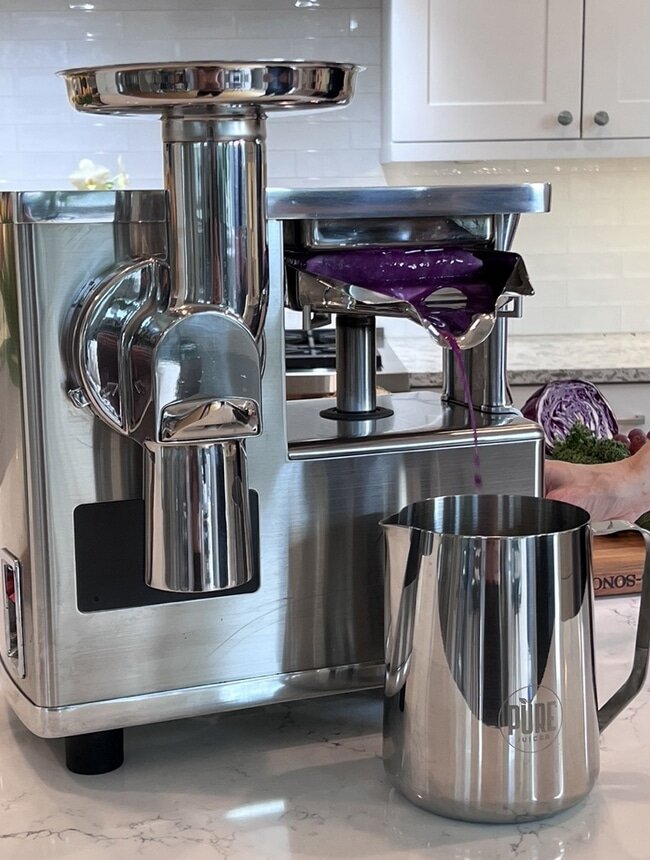 Beets
Beets are nutrient-rich, containing a little bit of every vitamin and mineral your body requires, such as Folate and Manganese. They also serve as a way to lower blood pressure, reduce inflammation, and improve digestive health. 
Ginger
Ginger is a common ingredient found in juice that adds a kick but also has many health benefits. These consist of helping with nausea, oxidative stress, and inflammation. It has also proven to lessen chronic indigestion, by speeding up the emptying of the stomach.
Red Cabbage
Red cabbage is full of antioxidants that prevent type-2 diabetes and heart-related diseases. The sulforaphane and anthocyanins act in a protective way against cancer. 
Green Apple
Green Apples can aid in healthy weight loss if that is a potential goal due to their high fiber content, helping to manage your appetite. As for the other ingredients, green apples can play a role in preventing diabetes and heart disease. 
Carrot
Carrots are a great way to keep one's eyes healthy— a unique property that not many other ingredients have. Aside from that, they boost immunity, keep blood sugar levels under control, and keep the digestion system in check.
Turmeric
Turmeric has been found to help prevent Alzheimer's and cancer. It can also lessen symptoms of depression and arthritis while also being a powerful anti-inflammatory and antioxidant.
Kale
Kale has been known as a superfood is one of the most nutrient-dense foods. It is extremely low in calories but has a vast amount of nutrients ranging from Vitamin A to Magnesium. A single cup can contain up to almost 7 times the amount of recommended Vitamin K, which is a compound vital for blood clotting.
Broccoli
Broccoli is unique in that it can prevent or slow the development of osteoarthritis as it keeps the cartilage between joints healthy. It can also raise healthy cholesterol while lowering LDL, the bad type.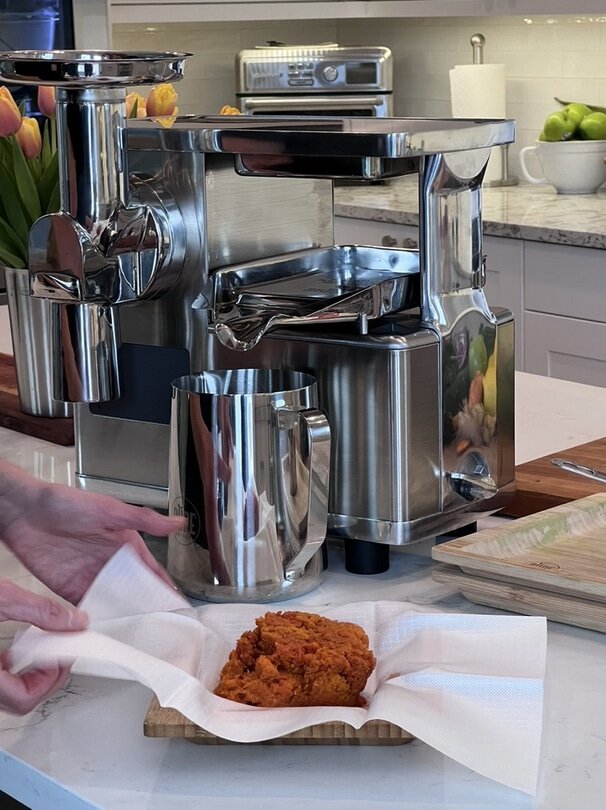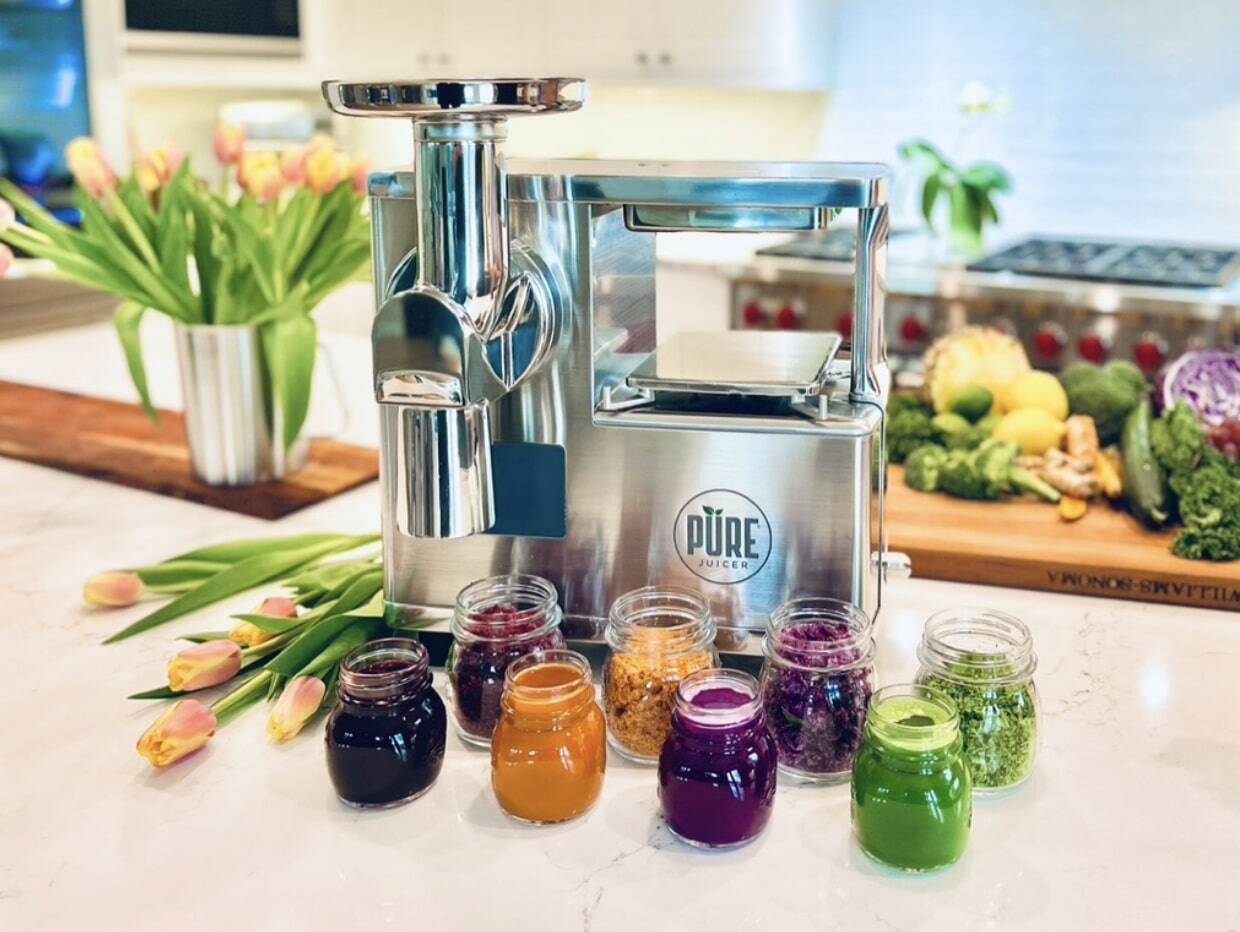 Keep your leftover pulp in the freezer!  Next week, we will share how to make colorful and flavorful pastas from the pulp. Subscribe to our blog to get the latest and happy juicing to you!
References: 
Booth, S. (n.d.). Broccoli: Nutrition, health benefits, & how to prepare. WebMD. Retrieved March 5, 2022, from https://www.webmd.com/food-recipes/health-benefits-broccoli 
Coyle, D. (2021, November 11). 9 impressive health benefits of beets. Healthline. Retrieved March 5, 2022, from https://www.healthline.com/nutrition/benefits-of-beets#TOC_TITLE_HDR_6 
Gunnars, K. (2018, June 29). 10 health benefits of kale. Healthline. Retrieved March 5, 2022, from https://www.healthline.com/nutrition/10-proven-benefits-of-kale 
Gunnars, K. (2021, May 7). 10 proven health benefits of turmeric and curcumin. Healthline. Retrieved March 5, 2022, from https://www.healthline.com/nutrition/top-10-evidence-based-health-benefits-of-turmeric 
Lang, A. (2022, January 5). 8 impressive health benefits of Apples. Healthline. Retrieved March 5, 2022, from https://www.healthline.com/nutrition/10-health-benefits-of-apples 
Leech, J. (2021, March 18). 11 scientifically proven health benefits of ginger. Healthline. Retrieved March 5, 2022, from https://www.healthline.com/nutrition/11-proven-benefits-of-ginger 
Nelson, A. (n.d.). Carrots: Nutrition, benefits, risks, & preparation. WebMD. Retrieved March 5, 2022, from https://www.webmd.com/food-recipes/benefits-carrots 
Shubrook, N. (2021, October 19). Top 5 health benefits of Red Cabbage. The health benefits of red cabbage | BBC Good Food. Retrieved March 5, 2022, from https://www.bbcgoodfood.com/howto/guide/health-benefits-red-cabbage