Ilene S. Ruhoy, MD, PhD
Chief Medical Officer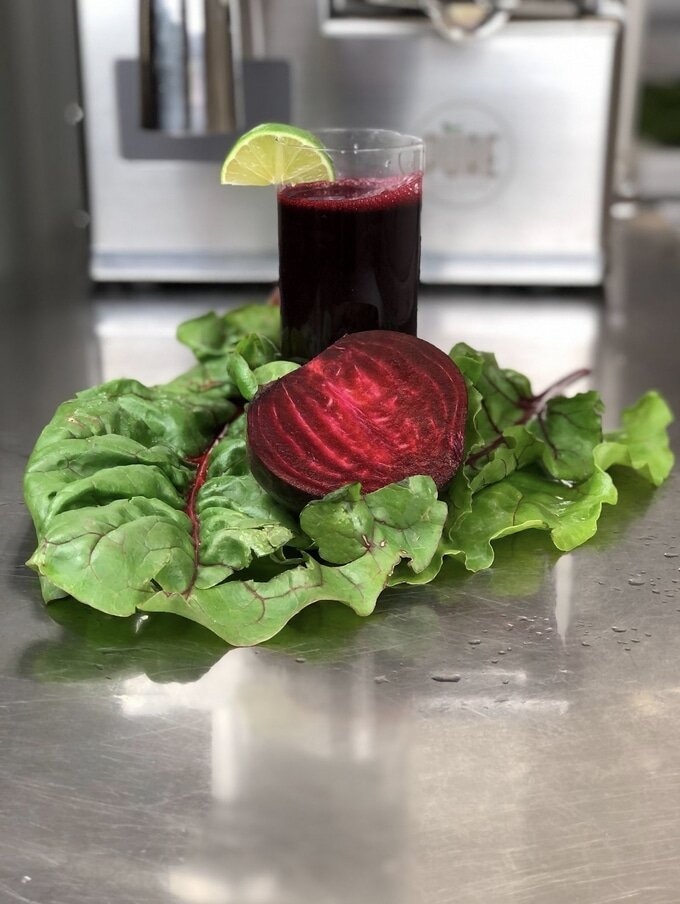 Our heart beats 60 to 80 times per minute. It may go higher when we exercise or lower when we sleep. Each beat pumps blood out of a large vessel called the aorta and sends it on its way to all the arteries and arterioles that feed every piece of every organ of our body. These pieces of tissue extract oxygen and nutrients from the blood, both important for functioning. Nutrients play critical roles as substrates and co-factors for all the enzymes and their reactions that work to maintain homeostasis of our organ systems. And oxygen is necessary for these cells to function at all. Oxygen itself is carried by proteins that require an appropriate nutritional state of our body.
What is the cardiovascular system?
The cardiovascular system consists of the 4-chambered heart, the blood vessels, and the blood. It works to pump blood around our bodies by the vessel highways to deliver the oxygen and then return to the other side of the heart through the venous highways, restock on oxygen from the lungs, and be once again pumped out from the heart. Sometimes referred to as the circulatory system because it does just that – circulates blood throughout the body nourishing our organs, joints, cells, and more.
What is considered a healthy cardiovascular system?
A healthy cardiovascular system is one that consists of a strong heart that beats on rhythm, clean and compliant vessels that help to maintain appropriate volume and pressure of the blood, and blood that has healthy amounts of hemoglobin to carry oxygen and healthy fluid to electrolyte balance to allow it to flow smoothly throughout the body. A healthy cardiovascular system includes vessels clear of plaques from cholesterol and clots.
What are common ailments?
Common ailments of the cardiovascular system are hypertension, arrhythmias, atherosclerosis, anemia, hypercoagulability, and peripheral artery disease. These are important risk factors for stroke and heart attack which are two of the most common causes of death in the United States. These ailments result from many things, but a core problem is inflammation that can stem from poor food choices, poor lifestyle, and other disease states such as diabetes and autoimmunity – both of which can also be improved via nutrition.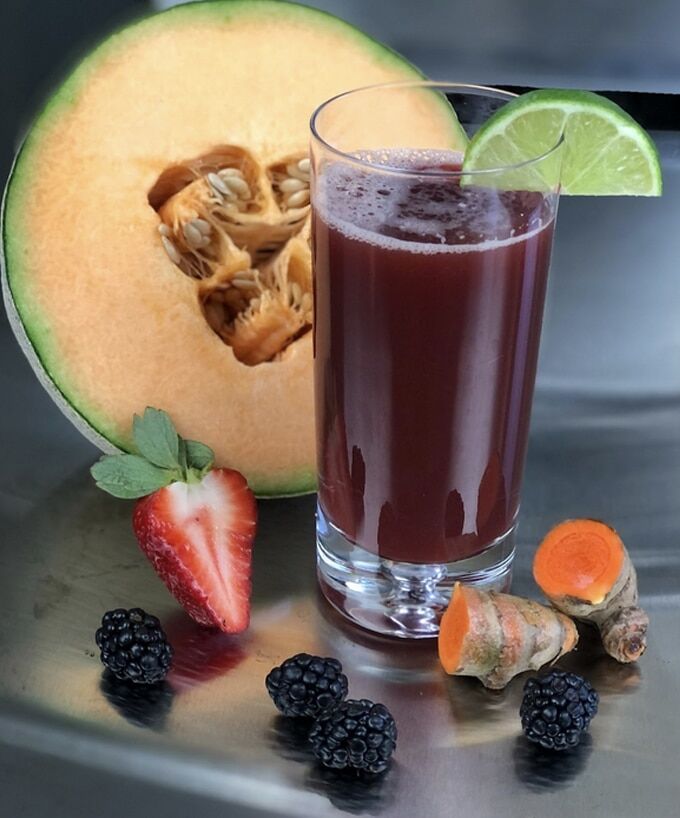 How does juice play a role in the cardiovascular system?
Juice plays a remarkable role in cardiovascular health because nutrition has been repeatedly shown to improve the health of the heart, the vessels, and the blood. Nutritional choices reduce risk factors of heart attack and stroke and one of the best ways of consuming high quantities of flavonoids for health is through juicing fruits and vegetables.  Phytonutrients such as anthocyanins, choline, lycopene, isothiocyanates, betacyanins keep free radical damage at a minimum, decrease inflammation of the vessels, and improve the functioning of the myocytes – the cells of the heart. Juicing can help address other co-morbidities that cause inflammation and result in disease of the cardiovascular system. Vitamins such as magnesium, potassium, and folate keep the vessels stable and the heart electrically on track. Salicylic acid, which is aspirin, keeps the blood thin and flowing. These nutrients can be found in various fruits and vegetables.
JUICE RECIPES AND HEALTH BENEFITS FOR THE CARDIOVASCULAR SYSTEM:    
Beets – Beet Greens – Chard
4 Beets
6 Beet Green Leaves
3 Chard Leaves
Makes 16 oz.
Cucumber – Daikon – Sunchoke
3 Cucumbers
1 Cup Daikon
½ Cup Sunchokes
Makes 48 oz.
Pear – Celery – Parsley
4 Pears
6 Celery Ribs
1 Bunch Parsley
Makes 32 oz.
Spinach – Zucchini – Chard
4 Zucchini
1 Handful of Spinach
3 Chard Leaves
Makes 20 oz.
Strawberries – Blackberries – Cantaloupe – Turmeric
6 oz Package of Strawberries
6 oz Package of Blackberries
½ Cantaloupe
3" Turmeric
Makes 36 oz
Beets – Beet Greens – Chard
4 Beets

6 Beet Green Leaves

3 Chard Leaves
Cucumber – Daikon – Sunchoke
3 Cucumbers

1 Cup Daikon

½ Cup Sunchokes
Pear – Celery – Parsley
4 Pears

6 Celery Ribs

1 Bunch Parsley
Spinach – Zucchini – Chard
4 Zucchini 

1 Handful of Spinach

3 Chard Leaves
Strawberries – Blackberries – Cantaloupe – Turmeric
6 oz Package of Strawberries

6 oz Package of Blackberries

½ Cantaloupe

3" Turmeric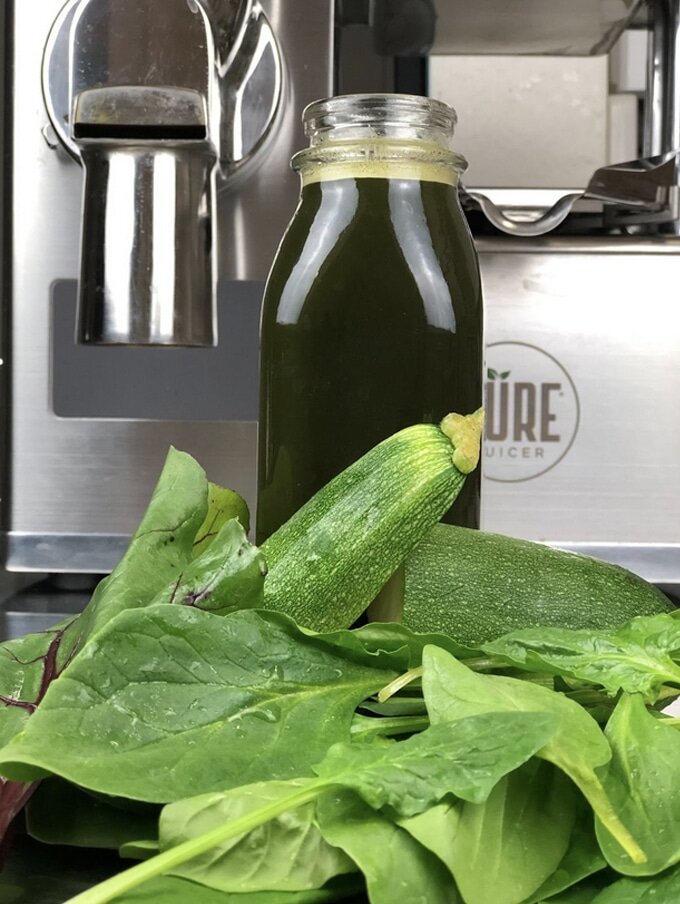 Thank you for allowing me to share my passion with you over these past twelve months. Please give these recipes and all other others from our series a try and also, we kept the recipes simple so you could add some of your favorite produce. Give them a try and let us know what you make!
For more creative recipes and demos, join us on Instagram for live events and how-to videos.
REFERENCES:
Alissa EM, Ferns GA. Dietary fruits and vegetables and cardiovascular diseases risk. Crit Rev Food Sci Nutri. 2017 June 13;57(9):1950-1962.
Aune D, Giovannucci E, Boffetta P, et al. Fruit and vegetable intake and the risk of cardiovascular disease, total cancer and all-cause
Collese TS, Nascimento-Ferreira MV, de Moraes ACF et al. Role of fruits and vegetables in adolescent cardiovascular health: a systemic review. Nutr Rev. 2017 May 1;75(5):339-349.
Feingold KR. The effect of diet on cardiovascular disease and lipid and lipoprotein levels. 2021 Apr 16. In Feingold KR, Anawalt B, Boyce A, et al. South Dartmouth (MA): MDText.com, Inc.; 2000-.
Islam SU, Ahmen MB, Ahsan H, Lee YS. Recent molecular mechanisms and beneficial effects of phytochemicals and plant-based whole foods in reducing LDL-C and preventing cardiovascular disease. Antioxidants (Basel). 2021 May 15;10(5):784.
Kozlowska A, Szostak-Wegierek D. Flavonoids – food sources and health benefits. Rocz Panstw Zakl Hig. 2014;65(2):79-85.
Rees A, Dodd G, Spencer JPE. The effects of flavonoids on cardiovascular health: a review of human intervention trials and implications for cerebrovascular function. Nutrients. 2018 Dec;10(12):1852.
Qu A, Liu A, Li P, et al. Advances in physiological functions and mechanisms of (-)-epicatechin. Crit Rev Food Sci Nutri. 2021;61(2):211-233.
Slavin JL, Lloyd B. Health benefits of fruits and vegetables. Adv Nutri. 2012 Jul 1;3(4): 506-16.